Atelier Giuditta Brozzetti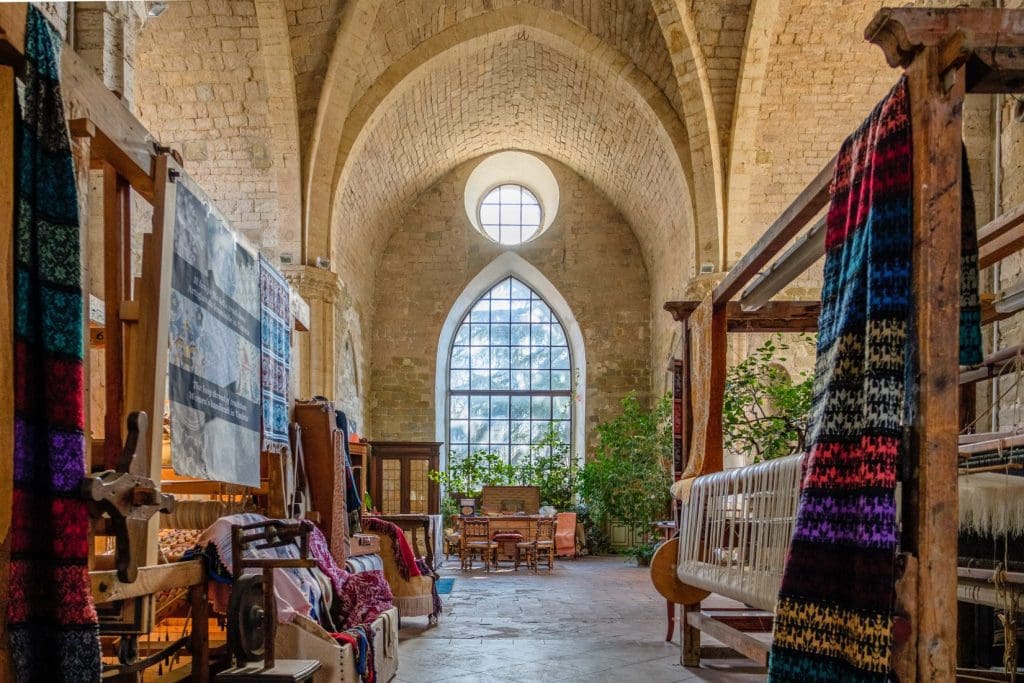 Description
In the fascinating and unique context of the Church of San Francesco delle Donne in Perugia, the memory of ancient weaving techniques is preserved, with where timeless fabrics are still created today which carry with them the history of art and the Umbrian territory.
The Atelier Giuditta Brozzetti Museum is one of the last hand weaving workshops in Italy where it is possible to admire ancient looms from the eighteenth and nineteenth centuries and learn about their history.
A story not only of techniques, but also of the decorative motifs already present in the paintings of Giotto, Ghirlandaio, up to Leonardo da Vinci: an ancient story that has come down to today thanks to female work and the figure of Giuditta Brozzetti, who at the beginning of the twentieth century he founded the laboratory/school with the intention of giving new life to the glorious Umbrian textile tradition.
Duration: 45/60 minutes
Times:
from Monday to Friday from 8.30 to 12.30 – afternoon by appointment
Saturday and Sunday only for groups of at least 10 people by appointment
Tickets

Full price: Euro 30.00 per person
Groups of over 10 people: Euro 8.00 per person
---
Book now and pay later!