Family Tiferno Wild Gravel – City of Castello 27 and 28 May 2023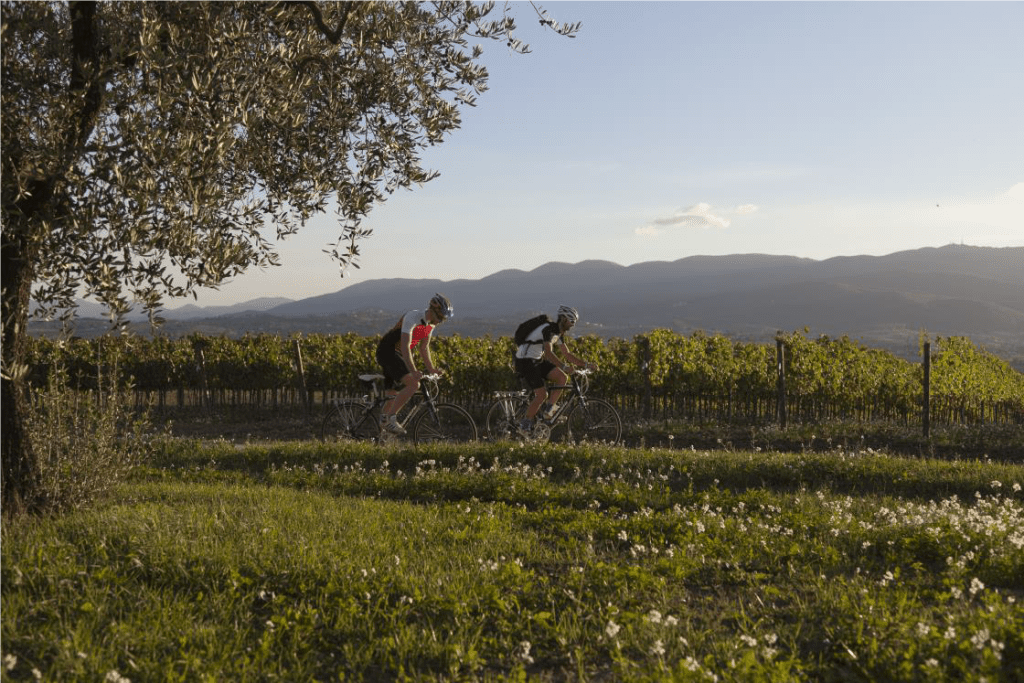 Special offer starting from € 165 per person
Plan
26 May 2023 – First day – CITTA' DI CASTELLO
Arrival in Città di Castello during the day and accommodation in the reserved structure.
---
27 May 2023 – Second day – CITTA' DI CASTELLO
After breakfast, free visit of the Renaissance city, which gave birth to the famous artist Alberto Burri, to discover the main monuments: Piazza Gabriotti and Torre del Vescovo, Palazzo dei Priori, Duomo dei SS. Florido and Amanzio, Palazzo Vitelli alla Cannoniera. Visit to the Pinacoteca with masterpieces by Signorelli, whose 500th anniversary of death occurs this year. Entrance to Palazzo Albizzini and visit to the Burri Museum.
Free lunch. In the afternoon visit to the Ex Seccatoi del Tabacco.
Overnight at Hotel.
---
28 May 2023 – Third day – CITTA' DI CASTELLO
Breakfast at the hotel. Day dedicated to the event which provides the opportunity to participate in two different courses:
11 km Family Bike Tour in the morning (lasting about 3 hours) together with expert guides who will lead you to discover the wonderful Alta Val del Tevere Natural Park.
Easy itinerary, also suitable for children and for any type of bike. Departure from Piazza delle Tabacchine and route that winds almost entirely along the cycle path along the Tiber and offers a beautiful view of the city and the surrounding hills. Along the cycle path there are many rest areas, some also equipped with bike racks.
22 km bike route starting in the morning (lasting about 5 hours) together with expert guides, this route to discover the Alta Val del Tevere natural park.
Starting from Piazza delle Tabacchine, in the historic center of Città di Castello, a stone's throw from the Municipal Art Gallery, you immediately enter the cycle path along the Tiber, heading towards the first point of interest of the tour, the Natural Park of the Spada Lakes. walk for a couple of km to arrive at the interesting visit to the Malacological Museum and the Center of Popular Traditions. The route leaves the cycle path that borders the Tiber and climbs gently towards the first hills, following the valley of the Soara stream. Il Sasso, a well-equipped refreshment area lying right along the waterway, awaits us for a pleasant panoramic stop before returning to the city.

Fee
Bikers Tour