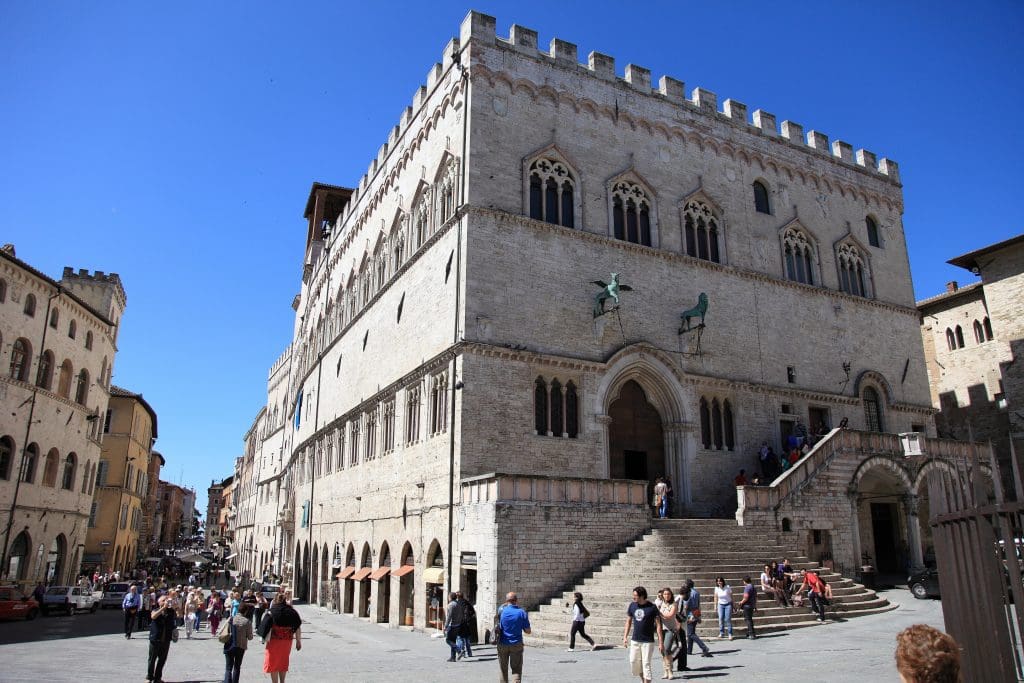 Starting from Euro 299,00 per person
Description
The unifying theme of U-FLOW is the waters of this important territory in the green heart of Italy. Water, understood as an element that unites geographically different territories, allows us to develop three circular itineraries that touch all the municipalities of the aggregation: the GREEN PATH runs through the surroundings of Perugia and the area north of the Tiber. Starting from Lake Trasimeno to the Montepacciano Aqueduct up to the Fontana Maggiore, from the Tiber to the network of its tributaries, water, a source of life for the extraordinary landscapes surrounding the cities, guides us to discover their riches in terms of experiences to live for a tourist offer of extraordinary value.
1st day
Arrival in Perugia and free stroll in the historical center of the city, along Corso Vannucci, the main street lined with major monuments such as the Cathedral, the Fountain Maggiore, and the Palazzo dei Priori, which houses the National Gallery of Umbria.
Lunch on your own.
In the afternoon, entrance to Perugia Underground to discover the city's underground history from Etruscan and Roman times, then resurface and enjoy a delightful chocolate tasting.
Dinner on your own.
Overnight stay.
---
2nd day
Perugia/San Marco/Colle Umberto/Corciano/Perugia (route: 35 km, elevation gain: 690 meters) – moderate difficulty
Early in the morning, after breakfast, the tour begins towards Corciano, passing through a section of the Path of Parish Churches and Castles of Perugino. Along the way, you'll admire the Oscano Castle, Villa Colle del Cardinale, Bishop's Parish, and finally reach Corciano, one of the most beautiful villages in Italy.
Lunch and dinner on your own.
Overnight stay.
---
3rd day
Perugia/Umbertide (Tiber Cycle Path route) / Perugia (route: 59 km round trip on the same route – elevation gain 360/580 meters) – moderate difficulty
The day will be dedicated to exploring the Tiber Cycle Path, which, following the river's route, encounters some truly charming places amidst small farms, abbeys, and little villages.
Lunch and dinner on your own.
Overnight stay.
---
4th day
After breakfast, before returning to your destination, we suggest visiting some of the villages in the Upper Tiber Valley, such as Pietralunga and Monte Santa Maria Tiberina.
---
Our best offer is starting from € 299,00 per person
---
The rate is per person and includes:
3 nights accommodation with bed and breakfast in a double room
Chocolate tasting
Entrance to Perugia Underground
Registration fee and insurance
The rate does not include:
 Extras, tips and offers

Means of transport
City tax where introduced by the Municipality of reference
Anything not expressly indicated in "the rate includes"