In the quiet of the Abbeys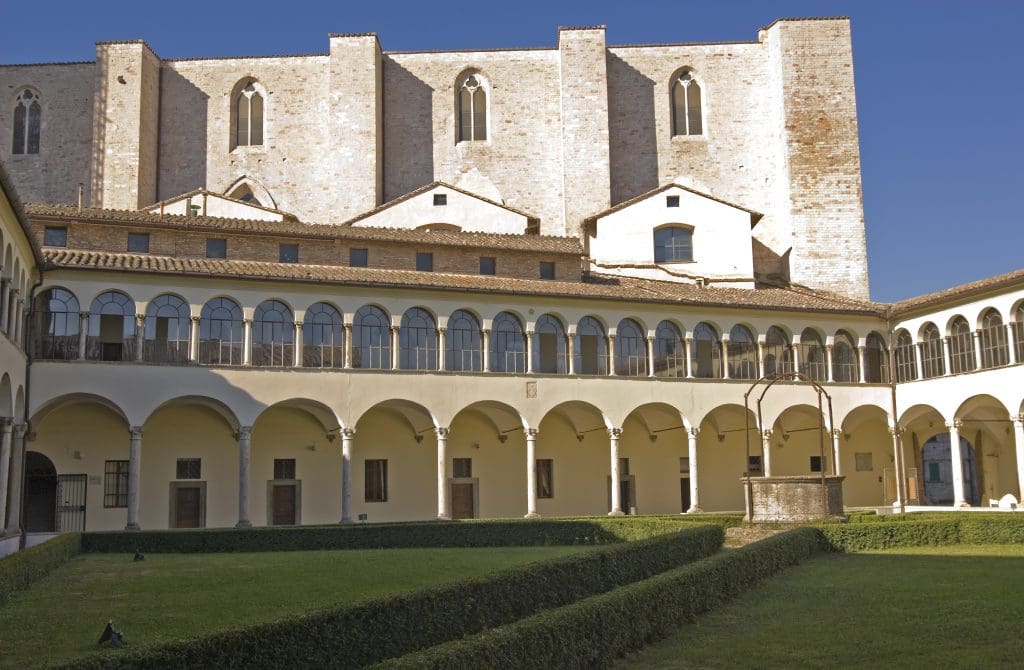 Starting from Euro 220,00 per person
Itinerary
1st DAY
Arrival in the morning in Massa Martana, an ancient village of Roman origin, born as a rest stop on the Via Flaminia. Placed in the early Middle Ages as a castrum on a cliff at the foot of the Martani Mountains, it still retains the castle walls and interesting civil and religious buildings, including the Abbey of San Faustino.
Free lunch
Afternoon in Todi walk through the historic center of the town, elected "the most livable place in the world"
Accommodation in structure, dinner and overnight
---
2nd DAY
After breakfast, we suggest a visit to Perugia to start from St. Peter's Basilica, in the Borgo XX Giugno district. It was founded in the 10th century and was the first bishopric of Perugia. There are two main curiosities of this Abbey, one is a painting, it represents the Triumph of the Benedictine Order, and depicts Saints, Popes, Cardinals, Bishops, Abbots and founders of related Orders such as Camaldolese, Silvestrini etc. which surround San Benedetto da Norcia. It has the distinction of being the largest canvas in the world, occupying the entire upper part of the internal entrance wall of the church. The best point to observe it is towards the main altar. If we focus our attention on St. Benedict and on the two glimpses of sky in which the sun and the moon are seen, a disturbing, demonic figure appears in their place. The other curiosity is the Medieval Botanical Garden, in the ancient fish market of the Monastery.
The walk continues towards the historic center of Perugia.
Free lunch
In the afternoon we move to Assisi to start from Santa Maria degli Angeli and the Basilica of the same name which houses the Porziuncola and then go up again towards the Abbey of San Pietro in Assisi. To end up in what, although not a Benedictine abbey, is certainly one of the places in the world that symbolizes religion, the Basilica of San Francesco.
Dinner in the structure and overnight
---
3rd DAY
After breakfast we suggest visiting the Abbey of Sassovivo, near Foligno. Nestled in the greenery, on the slopes of Mount Serrone, the Abbey rises (520 m) among woods of holm oaks, Aleppo pines, junipers and downy oaks.
Fee
Map