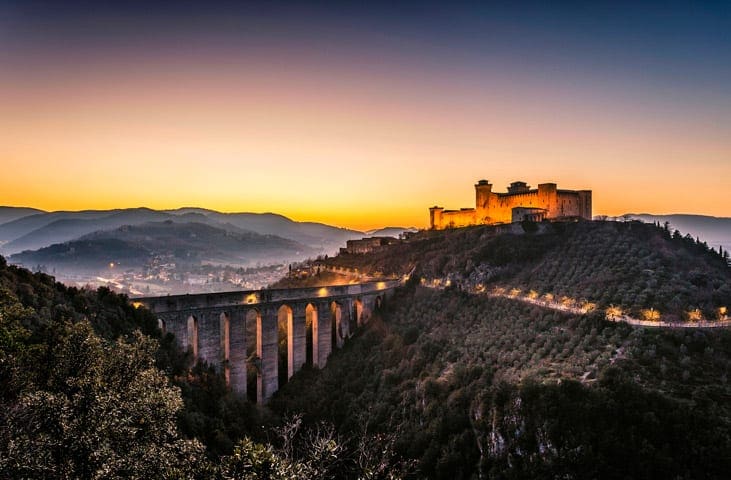 Starting from Euro 291,00 per person
Description
Itinerary
Fee
Map
Description
Egidio Albornoz was a Spanish cardinal, politician and leader who came to Italy around the second half of the 1300s at the behest of Pope Innocent VI who, at that time, was in Avignon, with the aim of consolidating the power of the Papal state. The Cardinal took care of reconquering large territories in central Italy by implementing a policy of control thanks also to the "Rocche" starting from Orvieto.
He had numerous fortifications built which had the purpose, not only of reinforcing the Papal State at a military level, but above all allowed control of communication routes and the population.
Our tour crosses all of Umbria to discover the Albornozian Fortresses of Orvieto, Narni, Spoleto and Assisi.
Itinerary
Fee
Map