On the Trail of the Templars in Gubbio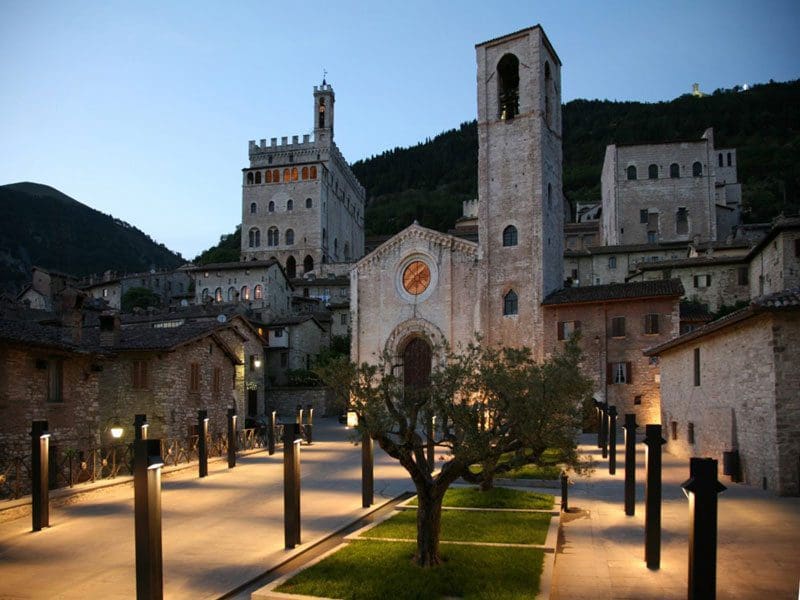 Starting from Euro 149,00 per person
Description
1st day – GUBBIO
Arrival and accommodation in Gubbio. Gubbio is not only one of the most beautiful medieval cities in Umbria, also known by its Roman name Iguvium, rich in history, monuments, and architectural wonders, but due to its strategic location and historical significance, it became a major center for the Templars in Italy: a crucial crossroads for travelers and pilgrims heading to Rome, playing a key role in the Templar settlement network. A guided tour on the Gubbio Express, a rubber-tire train with audio-video guide, will be your guide to discovering the city's history, including the Palazzo dei Consoli, the Palazzo Pretorio, and all the urban wonders.
Lunch on your own.
History tells us that the Templars' Inquisition trial was inaugurated right here in Gubbio, in the Church of Santa Croce della Foce. Dinner on your own and overnight stay in Gubbio.
---
2nd day – GUBBIO – COSTACCIARO
After breakfast, take the charming cable car ride to the top of Mount Ingino, reaching 850 meters, where the Basilica of Sant'Ubaldo stands. Inside an urn made of bronze, the remains of the saint, the Patron Saint of Gubbio, are preserved. The fascination of the Corsa dei Ceri, which culminates here, revolves around the Basilica. This event is celebrated every year on May 15th in honor of Sant'Ubaldo. Once descended from Mount Ingino, a visit to the remains of the ancient Roman theater, dating back to 20 B.C., and the artifacts of the Antiquarium is a must to learn about the customs and culture of Roman Gubbio.
Lunch on your own.
In the afternoon, travel to Costacciaro, where not only the access point to the Monte Cucco Regional Park is located, characterized by the strong presence of the Templars, with Sigillo being rich in evidence of stones marked with the Templar Cross, but also the Church of San Francesco, another testament to the Templars' passage. Dinner on your own and overnight stay in Gubbio.
---
3rd day – VALFABBRICA 
Before leaving Gubbio and Umbria, we suggest a visit to the Templar Castle of Casa Castalda in Valfabbrica, rich in evidence of the Knights Templar from the 12th to the 14th century, under the symbol of the patent cross of the Militia Templi, the identifier of the Order of the Knights of the Temple of Jerusalem.
---
Our best offer is starting from € 149,00 per person
---
The rate is per person and includes:
6 nights accommodation in a double room with half board

Transfer services from Assisi to La Verna, from Pieve Santo Stefano to Citerna, from Città di Castello to Pietralunga
Gubbio Express
Pilgrim Credential
Assistance and Europ Assistance insurance
The rate does not include:
 Extras, tips and offers

Lunches
Luggage transport with the exception of the stages served by private transfer
Means of transport
City tax where introduced by the Municipality of reference
Anything not expressly indicated in "the rate includes"