Retrace St.Francis's footsteps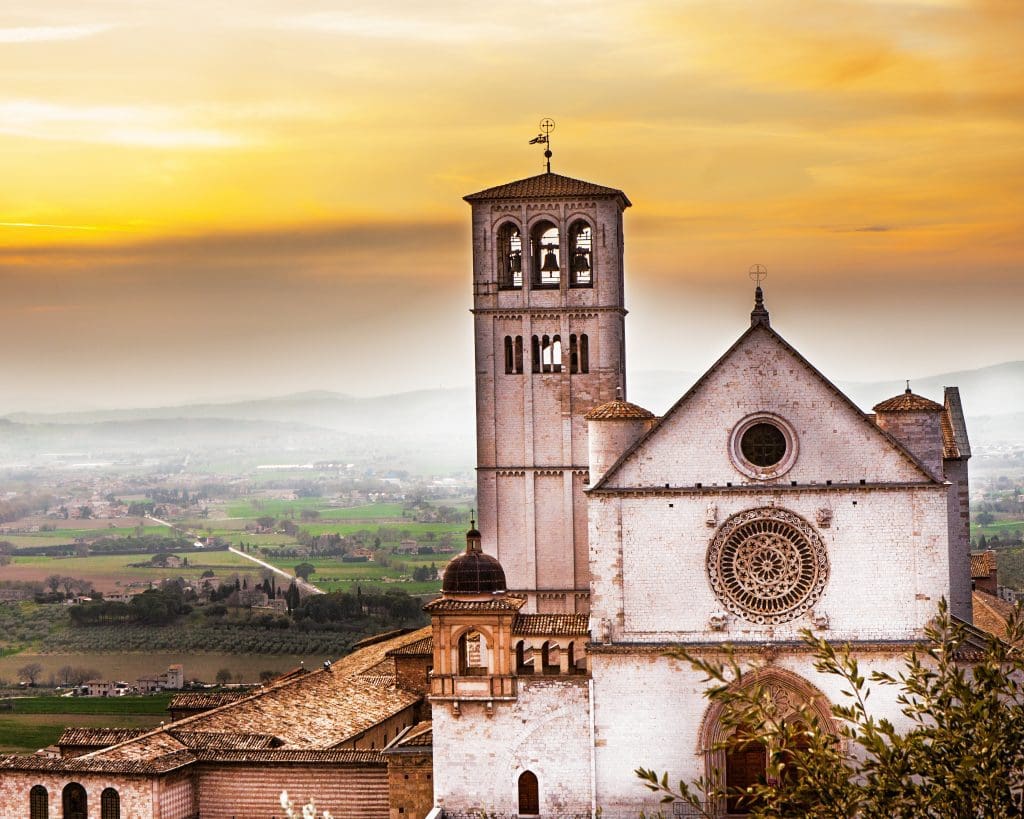 Starting from Euro 470,00 for the whole family
Itinerary
FIRST DAY
Arrival in Assisi, universally known for being the birthplace of St. Francis. Free walk to discover the city starting from the Basilica of S. Francesco and then admiring the entire historic center.
Accommodation in the structure, dinner and overnight
---
SECOND DAY
After breakfast we move to Gubbio, one of the most beautiful medieval towns in Umbria, where St. Francis performed the miracle of the she-wolf. Here the family will go on a sightseeing tour with Gubbio Express, an electric rubber train with audio-video guide. Then they will go up with the suggestive cable car that takes to the top of Monte Ingino at 850 meters where the Basilica of Sant'Ubaldo stands
Free lunch
In the afternoon will have the possibility either to walk a stretch of the Via di Francesco which leads to Assisi or to organize a lesson on the track with professional and qualified ebike instructors for children.
Return to the structure for dinner and overnight.
---
THIRD DAY
After breakfast, the day in Assisi will see a complete immersion in the nature praised by San Francesco and in the morning, is provided the entrance at the Bosco FAI of San Francesco, a real inner journey to discover the message of perfect harmony between Man and Creation that St. Francis taught to the world.
Fee
Map