Beyond Fashion and Chocolate, a Woman Philanthropist on the Horizon
Luisa Spagnoli, a name that evokes immediate images of refined fashion and chocolate delicacies. However, his legacy goes far beyond runways and treats. Today, we want to reveal the lesser-known side of this extraordinary woman: her philanthropist soul.
For those, like me, who were fortunate enough to wander the picturesque hill of Santa Lucia at a young age, it was not at all uncommon to come across angora bunnies that had escaped from Luisa's gardens. After the devastation of the Second World War, Luisa Spagnoli became passionate about these adorable animals, starting not only to create a collection of them, but to intuit a secret that would revolutionize the world of fashion: the art of combing, rather than shearing, these rabbits . A kind gesture that allowed us to obtain a yarn with unprecedented softness, a fabric that pampered the skin like no other.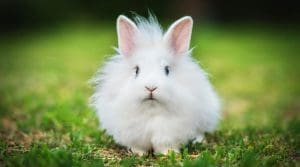 And what about his delicious chocolates? The Bacio Perugina is a name known throughout the world, but there is another tablet that bears his name, a creation that some Perugians affectionately call "Carrarmato", perhaps as a tribute to his tenacity and strength of mind.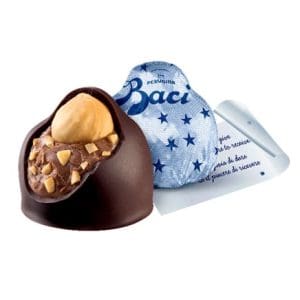 And finally, we cannot forget the contribution of Luisa Spagnoli to the creation of Città della Domenica, the first theme park in Italy, born thanks to the ingenuity of her son Mario in 1963. She decided to use the land she owned on Mount Pulito, in the Ferro di Cavallo neighborhood in Perugia, in a park for family leisure, a sort of ideal city that was initially supposed to take the name of "Spagnolia". Of enormous size for its time (over 43 hectares of land), the park presents, immersed in the dense Umbrian vegetation, wildlife areas and fairy-tale themed structures.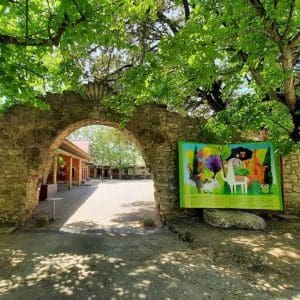 Luisa Spagnoli was much more than just a fashion and chocolate icon. She was a visionary woman, a generous philanthropist and an inspiration to future generations. His legacy extends far beyond the confines of catwalks and chocolates, a shining example of how passion, dedication and kindness can shape the world for the benefit of all.
Credit photo by:
Cittàdelladomenica.it
NestlèItalia.it
Ilverdemondo.it
Kongnews.it
IlDenaro.it