Dinamic holiday in Spoleto's history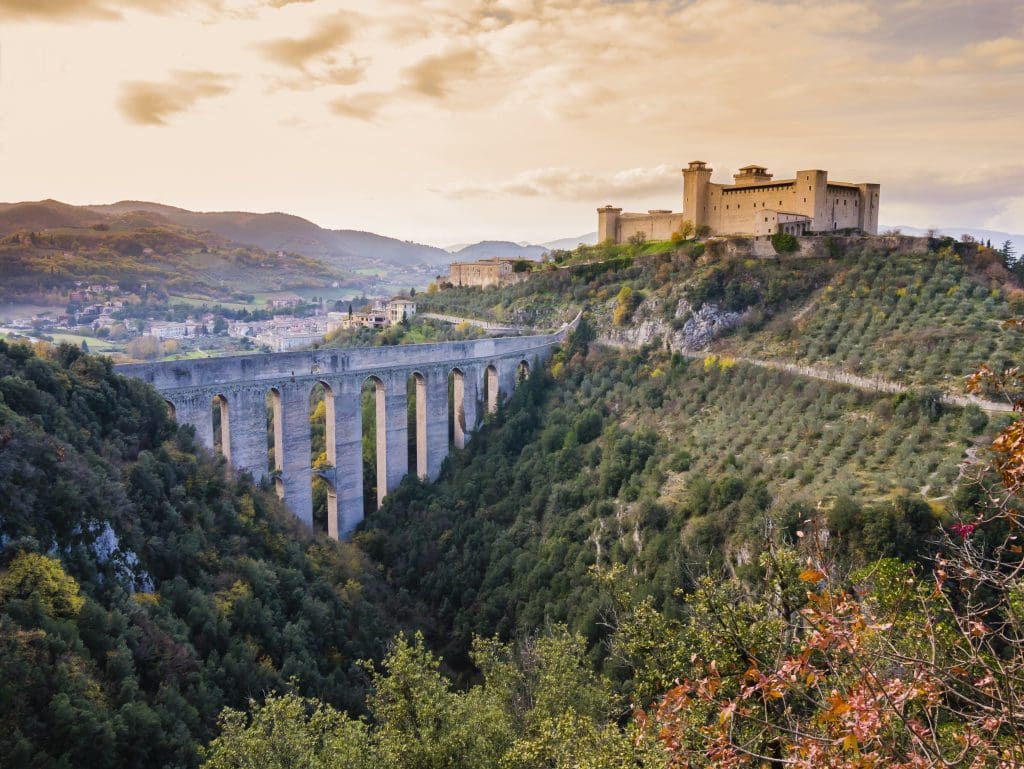 Starting from Euro 416,00 for the whole family
Itinerary
FIRST DAY
Arrival in Spoleto in the early afternoon for a free walk to discover the city with a glorious past. Children will be fascinated by the new mechanized escalator route which from the very convenient Ponzianino car park leads up to the Rocca Albornoziana and the Ponte delle Torri.
Accommodation in structure, dinner and overnight.
---
SECOND DAY
After breakfast, when the weather is good the day will be totally dedicated to an active outdoor experience. For example, a section of the route of the Vecchia Ferrovia Spoleto – Norcia can be done by bike. The railway was inaugurated in 1926 and, for the time, represented a real engineering masterpiece in just over 50 kilometres, including helical tunnels and the daring bridge over the Cortaccione stream. The railway was closed in 1968 and, after many years of inactivity, in July 2014 the current cycle/pedestrian path was inaugurated on the route of the old railway, which can now be traveled up to Piedipaterno.
Free lunch
Return to the structure for dinner and overnight
---
THIRD DAY
After breakfast, before returning to your destination, we suggest a stop in Sant'Anatolia di Narco where the Museo della Canapa is located. In the renovated spaces of the Museum, the themes of the cultivation and exploitation of hemp both in the domestic and in the productive sphere find a more effective illustration; the tools for working and weaving are on display, as well as the rich collection of textile artefacts from the area, donated by families.
Fee
Map